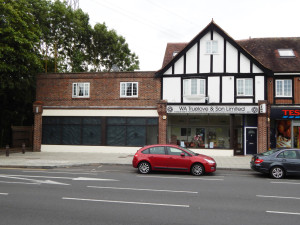 W A Truelove & Son Ltd opened a new branch in Worcester Park recently.
The new branch is being run by Sarah Love, who has been with WA Truelove & Son Ltd since April 2014. Sarah has been promoted to running her own branch, having previously served as a Relief Manager.  Prior to working for W A Truelove & Son Ltd, Sarah was a teaching assistant at a primary school in Raynes Park for many years.
Following the death of her father Sarah decided that she wanted to work in the funeral profession in order to help the bereaved at such a difficult time.  With her children now grown up and more independent, Sarah decided it was the right time to change career.  Sarah is now a fully qualified funeral arranger after receiving her certification from the London Association of Funeral Directors.
You can find our newest branch next door to Tesco at 350-352 Malden Road, Worcester Park, KT4 7NW.  The triple fronted shop has been converted into a comfortable funeral home with air conditioning and client parking at the rear of the property.
For more information please visit our website or call us on 020 8642 8211.