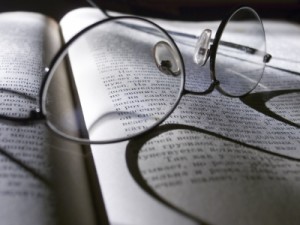 When a person passes away, the first step is for a doctor to confirm the cause of death.  They must provide a medical certificate detailing the cause of death, as well as a formal notice confirming that they have signed the medical certificate and explaining how to register the death. However, if the cause of death is not clear, the doctor must report the death to the coroner and write on the formal notice that this is what they have done.
Who is the coroner?
The coroner is a doctor or lawyer; their role is to investigate a death for a number of reasons including: if the deceased had not been visited by a medical practitioner during their final illness, if the death was sudden, violent, unnatural or the result of an industrial disease, if the cause is unknown, if it happened under suspicious circumstances or if it happened in police custody, in prison or during an operation.  The coroner will decide if there needs to be a post-mortem or an inquest and will arrange for them to be carried out if necessary.
What is a post-mortem?
A post-mortem is a medical examination of a body which is carried out to determine the cause of death.  It will not normally delay when you can hold a funeral.
The coroner usually arranges and pays for the body to be moved from where the person died to where the post-mortem will be carried out.  They will have a contract with a funeral director to carry this out, but relatives can then choose their own funeral director following the post-mortem.
The coroner does not need the permission of relatives to carry out a post-mortem, but relatives are entitled to know where and when it will be, can have a doctor present if they so choose, and can request that the coroner chooses a pathologist not connected to the hospital their loved one died in to carry it out.
If the post-mortem shows that the person died of natural causes, a Pink Form B (or form 100B) is issued allowing the death to be registered, as well as a certificate for cremation if the body is going to be cremated.
What is an inquest?
An inquest is held if the cause of death was unknown, if it was violent or unnatural, if it was caused by an industrial disease or if the person died in prison or police custody.
Inquests are held in public and are inquiries set up to establish the facts relating to the cause and circumstances of a death.  They do not seek to blame anyone for a death, but aim to be thorough, impartial and help families answer any questions they have regarding a death.  They sometimes have a jury, but are not a trial.  It is the coroner's role to decide what is best in each situation for the relatives of the person who has died and for the public.
The coroner must inform the person's spouse (or nearest relative if they do not have a spouse) and the person's executor or personal representative.  Certain people are allowed to go to the inquest to question the witnesses about the cause and circumstances of the death.
For inquests that take a long period of time, the coroner can issue a letter or an 'interim certificate of the fact of death' to allow relatives to notify various organisations, such as banks.  If the body is not needed for further examination, the coroner will issue an 'order for burial' or 'certificate for cremation' to allow relatives to organise the funeral.
Once the inquest is complete, the coroner will send a 'certificate after inquest' to the registrar, stating the cause of death and allowing them to register the death.
For more information about what to do following a bereavement, please read our article.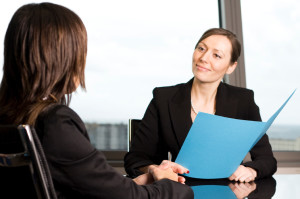 Following the death of a loved one, a number of important tasks need to be carried out.  We provide an overview of many of these in our article "What to do following a bereavement", but one of the most important of these tasks is registering the death.
Registering the death as soon as possible
There are two key reasons why registering the death is a priority.  Firstly, the law says that a death must be registered within five days unless it has been referred to the coroner.  Secondly, only after the death has been registered will you receive the forms that you need to give to the funeral director to allow the funeral to go ahead.
How to register a death
To register a death, you need to make an appointment to visit the Registrar of Births and Deaths for the area in which the death occurred.  To find the appropriate Registrar, you can look online or in the phone book, or ask either your funeral director or doctor who should be able to help you.  Your funeral director can also advise you on who has the authority to register the death.
Items and information to give to the Registrar
You will need to take your loved one's medical certificate showing the cause of death, their medical card, their birth certificate, and their marriage or civil partnership certificate if applicable.
You will need to provide the registrar with your full name and home address so that you can be registered as the informant.  The registrar will ask you for quite a lot of information about your loved one which you will need to be able to provide.  Much of this should be included in the documents mentioned above, and includes:
full name
date of death
place of death
date of birth
place of birth
home address
date of birth of surviving partner, if applicable
most recent occupation
If the deceased was a woman, you must also provide their:
maiden name if applicable
husband's full name, if applicable (even if deceased)
husband's last occupation, if applicable (even if deceased)
You must also inform the registrar if the deceased was in receipt of a pension or any other allowance from public funds.
What the registrar will give to you
When you register the death, the registrar will provide you with a certificate giving permission for the body to be either cremated or buried, which you will need to give to the funeral director.  This is known as the green form.  They will also give you a certificate of registration of death, known as form BD8, for benefit claim purposes.  The information on the back will explain whom it applies to and what you will need to do with it.  Finally, the registrar should also provide you with informative leaflets, including leaflets about bereavement benefits and income tax for surviving spouses.
The death certificate
The death certificate is a certified copy of what the Registrar has placed in the death register.  You will not be given the death certificate, but can buy copies from the Registrar, so if you need copies of the death certificate you will need to take some money with you.  You may need copies of the death certificate for the will, any pension claims, insurance policies, saving bank certificates and premium bonds.  If you need more than one copy then you should request them at the time, as you will have to pay more if you request additional copies at a later date.  If the Registrar cannot provide you with all of the copies you can usually either call back at a later date to collect them, or leave some money so that they can post them to you.  It should be noted that insurance companies, banks, etc. do not accept photocopies, so you should obtain a certified copy for each one.
For more help and advice about what to do following the death of a loved one, please visit our website http://www.watltd.co.uk/ or call us on 020 8642 8211.
A funeral service can play a substantial part in bringing closure to friends and family of a loved one, especially if they feel that a service has truly celebrated their life in the way their loved one would have wanted.
As we explored in our guide to the latest funeral trends many of the more traditional aspects of a funeral, such as wearing black and singing hymns, are beginning to change as more and more people choose their own ways to personalise their funerals.  This is not to say that there is anything wrong with a 'traditional' funeral but just that trends have changed in recent years.
Personal touches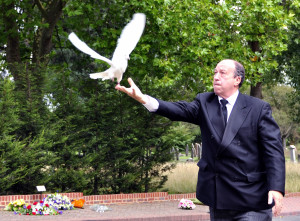 Funeral attendees have traditionally worn black to funerals, and although it is still the most common colour to wear to a funeral, funeral goers are increasingly being asked to wear brighter colours.  Ultimately you need to think about what your loved one would have liked and what you think is appropriate.
Coffins and methods of transport used can come in a wide variety of shapes, colours and sizes.  Coffins can be personalised with special motifs, made of environmentally friendly materials or in a loved one's favourite colour.  A motor hearse is the most common type of transport used to take a loved one on their final journey, however, horse-drawn carriages, lorries, dormobiles and even motorbikes with purpose built side cars can be used to reflect the character and interests of the deceased.
Floral decorations can bring colour to a funeral and many families will choose imaginative displays such as flowers spelling the name of their loved one or shaped like a car or a football badge.  It is common for attendees to bring floral tributes but alternatively you could ask for a donation to a specific charity.
If your loved one was a music lover then choosing a song that meant something to them can be a nice tribute, or you could request their favourite hymn or a poem.  You might want to share a story about your loved one, talk about their character and invite others to do the same or alternatively ask a minister to deliver a reading.
Traditional burials would see mourners throw flowers or soil into the grave; however, you may wish to do something which is different but still symbolic, for example, releasing doves to represent peace and new life.
Whether through unique transportation choices and elaborate coffins or more delicate touches like poems or special flower arrangements – every human is different and there are many different ways in which a life can be remembered and celebrated.  Discuss with your funeral director what you would like to do to find out what options might be available and remember that you do not have to stick to a standard template.
Until recently, there were only two real options when it came to funerals – burial or cremation. Until 1968, burials were the more popular of these two options, as explained in our recent article looking at the history of cremation in the UK. Since 1968 however, cremation has grown in popularity, something we considered in our post on why more people are choosing cremations, so that now around three out of four funerals are cremations. However, are we now starting to see people move away from cremations in favour of something different?
In recent years, as environmental awareness has grown, so too has the desire amongst some people for an environmentally friendly funeral. Research from the Post Office carried out in 2007 showed that nearly 35 per cent of people were planning on having an eco-friendly burial rather than a traditional burial or cremation.
What is an environmentally friendly funeral?
There is no one definition of an environmentally friendly funeral, as there are lots of ways to make a funeral more environmentally friendly. You can choose to have a biodegradable cardboard coffin or an environmentally friendly woven coffin, such as ones made from cane, seagrass, cocostick, banana leaves, loom, bamboo, water hyacinth, or wool, but still hold the funeral in a church and be buried afterwards. You can ask mourners not to send cut flowers and send a donation to a charity instead, or, better yet, ask them to plant a tree in memory of your loved one.
Natural burial
What people generally mean though when they talk about an environmentally friendly funeral is a natural burial. Natural burials tend to take place in fields or secluded woodlands which have been specially designated for the purpose, with people being buried in unmarked graves, with perhaps a tree denoting where they are laid to rest, if anything at all. There are now some 200+ natural burial grounds in the UK, mainly woodlands and meadows. Several are situated within reasonably easy travelling distance of WA Truelove & Son Ltd.
How bad are cremations for the environment?
As people realise how bad cremations are for the environment, they are looking for alternatives. The average cremator runs for 75 minutes at temperatures of up to 1,150°c and, according to the Natural Death Centre, one cremation uses as much energy as a 500 mile car trip. Increasingly, many people do not want their "final journey" to do as much damage to the environment as a car journey from Plymouth to Edinburgh.
Part of a trend?
Our guide to the latest funeral trends looks at how funerals have changed in recent years and notes in particular that funerals have become less religious, focusing on celebration rather than mourning, and more personalised to the individual who has passed away. A natural burial could be viewed as being part of that trend, as a funeral amongst nature could be viewed by many as more uplifting than a funeral in a church, as could visiting a grave in a woodland rather than in a cemetery. A natural burial overall can be without religious association and is far more relaxed and informal occasion than a cremation or normal burial.
For more information about funeral options available, please visit our website or click here to read our guide to the latest funeral trends.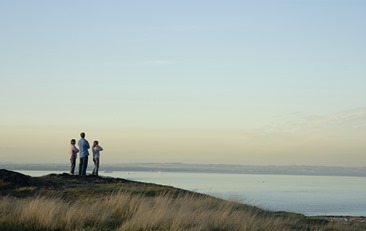 Why are so many more people choosing to be cremated rather than buried in the UK? Between 70 and 75% (and over 80% in Greater London) now choose cremation over a burial, although as we explained in our recent article looking at the history of cremation, it has not always been the case.
Cost and space were key reasons why people campaigned for cremation to be allowed 140 years ago. Since then, the population of England has increased dramatically from 30.5 million in 1901 to over 53 million by 2011, and a problem that existed 140 years ago has only increased. Land in graveyards and burial grounds around the UK is scarce, and even though many churches have bought neighbouring plots of land to extend their existing burial grounds, these "overflow" graveyards are also fast becoming full. This has led to the cost of a burial plot rising dramatically, making cremation a much cheaper option.
Another issue is our increasingly mobile population. People frequently move around the country because of work, family and a whole host of other reasons. It is becoming less common for people to stay all their lives in the town or village where they and their family grew up and therefore less common for them to be buried in a local family graveyard. Previously, if family members were buried in the local churchyard, it was easy for relatives to visit their grave regularly to pay their respects, talk to their loved ones, maintain it and add flowers. Now, they might only be able to visit the grave of their loved ones once a year, perhaps at Christmas. This can be very upsetting for many people who want to feel that their loved one is near them or around them and that they can talk to them. Having your loved one cremated gives you more flexibility than having them laid to rest in one place – you can keep their ashes in an urn or container, or you can scatter their ashes. To many people, scattering ashes can make them feel like their loved one is around them all the time and can therefore make their passing feel less final.
Personalisation and religion are also factors. There has been a decrease in recent years in the number of people that associate themselves with a religion. Burying a loved one in the local churchyard can hold little meaning if that person was not religious, whereas a ceremony in a crematorium does not have to have any religious association. However, everyone will have a place somewhere that means something to them – a favourite holiday destination, the place they grew up, became engaged, married, or just a favourite view point or walk. Scattering ashes in this place can have far more meaning to some people than burying a body in a churchyard.
Coupled with the decline in religious association has been a trend in recent years for a funeral to be more of a celebration of a person's life than a chance to mourn their passing. Graveyards can be quite depressing places, whereas, if ashes are scattered in a place that had a special meaning to someone, visiting that spot can be a far happier, although still poignant, experience that allows mourners to reflect on their life rather than their death.
To read more about what people are choosing to do for funerals, please have a read of our helpful guide to funeral trends.
Cremation is now the most popular type of funeral in the UK. By 2007, 72% of funerals in the UK were cremations. However, this has not always been the case.
Although humans have practised cremation for millennia, the advent of Christianity and the influence of the church in Britain stopped it happening here for hundreds of years. This was because the church rejected it, believing it to be pagan and a practice which would make the resurrection of the body impossible.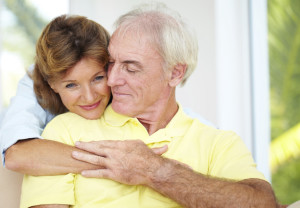 Losing a loved one can be a huge shock and, at the same time as dealing with the grief, you will have a number of urgent tasks to carry out.  Not least of these is thinking about the funeral, which will most likely take place at least a week after the death occurs.  Read the rest of this entry »