The death of a loved one can be very distressing, and if you were not expecting it, you may find yourself in shock as well as suffering from grief.
You may also find yourself not knowing what to do, as you might not have suffered a bereavement before. This guide aims to help you, by letting you know what needs to happen following the death of a loved one.
What do you do initially?
If your loved one dies at home or in a nursing home and the death was anticipated then you will firstly need to contact their GP. They will issue a medical certificate and a formal notice if they are confident of the cause of death, which you may need to collect from the surgery at a later point. Nursing home staff will usually have experience of what to do following a death and so should be able to help you if the death occurs in a nursing home.
If the death occurs in hospital then hospital staff will contact the next of kin. The hospital staff will arrange for the doctor present to issue the medical certificate of cause of death. You will need to collect their belongings, and will probably need to collect the certificate from the hospital. The hospital will keep the deceased in their mortuary until the funeral director effects the removal.
The role of the coroner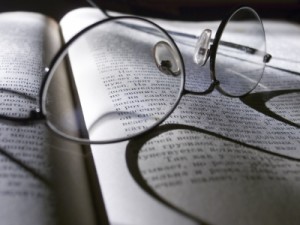 If your loved one has died unexpectedly, you should contact their doctor and, dependent on circumstances, sometimes the police. If the person who has died was not visited by a medical practitioner during their final illness or died during an operation or if the cause of death is sudden, unknown, violent or unnatural, happened in prison, in police custody, in suspicious circumstances or as the result of an industrial disease, then it must be investigated by the coroner. The police or doctor will automatically contact the coroner in these circumstances. The coroner is a doctor or lawyer who will need to confirm the cause of death.
The coroner may ask for a post-mortem to establish the cause of death. This is a medical examination of the body which should not delay when you can hold the funeral. This is different from an inquest, which the coroner holds if the cause of death was unknown, violent or unnatural, and if the death was caused by a disease in the workplace or if the person died in prison. It is a fact finding inquiry, to establish the cause of death, which is held in public, sometimes with a jury. Whether or not you can proceed with the funeral whilst an inquest is ongoing will depend on individual circumstances.
Getting help and advice from a funeral director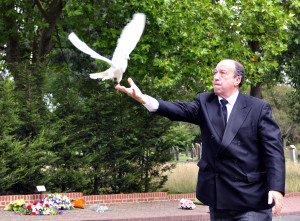 One of the first things you will need to do following the death of a loved one is to contact a funeral director. An experienced funeral director will be able to help and advise you with every aspect of arranging the funeral and what you need to do following the death of a loved one. They will know exactly what needs to be done, have all the contacts for making the arrangements and all of the necessary equipment and materials for conducting a funeral. Most family run funeral directors will have been serving their local communities for several generations and will have built their reputation through innovation and hard work and by offering a dedicated and sympathetic service.
Having the services of a professional funeral director makes this incredibly stressful time easier. If your loved one has not specified a funeral director in their will, then family members, friends, your local doctor or local clergy should be able to recommend a local funeral director with a good reputation to you, or you can search online or in the phonebook.
Most funeral directors are members of a trade association with a code of practice, but it is worth checking this. Key examples include the National Association of Funeral Directors, the Selected Independent Funeral Homes, the British Institute of Funeral Directors and the Society of Allied and Independent Funeral Directors. If you require the services of a memorial mason, you should check that they belong to the National Association of Memorial Masons and the British Register of Accredited Memorial Masons.
Looking after empty properties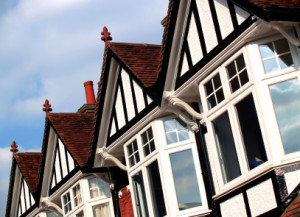 If your loved one lived alone, you will need to take steps quickly to protect and secure their property following their death. Losing a loved one is painful enough, without you then having to cope with their house being burgled or damaged and their personal possessions either stolen or damaged. Therefore, you will need to make sure that all of the windows and doors are locked and secured, including back doors, garage doors and patio doors, and secure any cat flaps as well.
If the death occurs during the winter, make sure you leave the heating on – either on low constantly, or to come on a couple of times per day. This will prevent any pipes from freezing and, therefore, stop the property from flooding.
Also, dispose of any perishable foods, turn off the fridge and leave the door ajar. Make sure any house plants are tended to regularly, collect or move any post every couple of days so that there is not an obvious build up of mail behind the front door and adjust the blinds or curtains at least every couple of days, to give the appearance of someone still being at home. If you live a considerable distance from the property and cannot travel there regularly, it might be worth giving a key to a trustworthy neighbour and asking them to help with this. You can also buy time clocks from most hardware stores which can time a lamp or light to turn on and off at pre-set times.
Registering the death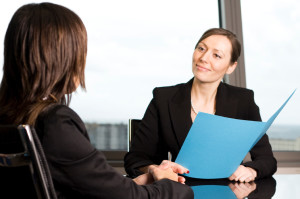 Following the death of a loved one, you must register the death with the Registrar of Births and Deaths for the area in which the death occurred within five days. When registering the death, you will need to take the following items with you, relating to the deceased:
The Medical Certificate showing the cause of death
Their NHS Medical Card
Their Birth and Marriage or Civil Partnership Certificates
The Registrar will also ask you for the following information regarding the deceased, so if you do not know all of it then you should attempt to find out and write it down before you go to register the death:
Their full name, including maiden name if a woman
Their home address
The place and date of their birth
The place and date of their death
Their last occupation
Their husband's last occupation, if appropriate (even if deceased)
The date of birth of their surviving partner, if appropriate
Their husband's full name, if appropriate (even if deceased)
Whether or not they were in receipt of a pension or other allowance from public funds
As the informant, you will also need to provide the Registrar with your full name and home address. If you are unsure whether or not you have the authority to register the death, speak with your funeral director.
When you go to register the death, the Registrar with give you a green certificate which must be given to the funeral director so that the funeral can take place, and a white certificate, which is for social security purposes.
You may also need copies of the death certificate for the will, any pension claims, insurance policies, saving bank certificates and premium bonds. If you do, you will need to pay for these copies, so make sure you take some money with you to the Registrar. You should note that banks, insurance companies, etc. do not accept photocopies, so you will need a certified copy of the death certificate for each one.
Who you should inform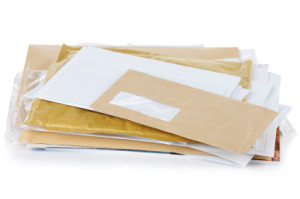 It is very easy to forget about informing people following a death when you are busy coping with grief, but it is important to do so. Firstly, you will need to inform their friends and family. You will have a lot of things to do, so you might want to consider telling the closest friends and family and then delegating this to others for more distant friends and relatives. For example, ask an in-law to tell other relatives from that side of the family or, if they were a member of a club or group, tell a key person from that group and ask them if they would let others know. The funeral will generally be held between a week and a fortnight following the death so, if you want as many of their friends and family to attend as possible, you will need to give them plenty of notice to make arrangements to attend, cancel other engagements, have time off work etc.
Friends and family aside, you will also need to contact the following:
Their employer, if they were still working
Their school, college or university, if they were in education
The hospital and/or family doctor and make sure any outstanding appointments are cancelled
Social services and/or district nurses and any equipment belonging to these will need to be returned
Social security (form 344/BD8 needs to be completed to cancel any direct payments into a bank account. This is the "white certificate", mentioned above, that is provided by the Registrar).
The local council, to cancel any housing or rate benefits and council tax
Gas, electricity, telephone, water and cable companies, to cancel accounts
The Inland Revenue
Banks and building societies – you will need to close any accounts and amend any joint accounts
Credit card companies to cancel any credit cards they may have had and to settle accounts.
Investment and insurance policies
Car insurance company – if you are on a joint policy with the deceased, you are not legally allowed to drive and the documentation will have to be changed
The Post Office to arrange re-direction of mail if necessary. A small charge may be made in order for you to do this.
Store card providers – these will also need to be cancelled
With many of these it is important to notify quickly, such as their employer, if they were still working, as you do not want to be taking a call from an employer wanting to know why your loved one was not at work when they have just passed away. It should also limit the amount of letters you receive addressed to the deceased, causing you further heartache, and will also help to keep you keep busy, which can often help following a bereavement.
Services and items to cancel and return
Which items you need to cancel is going to vary depending on the services that were used by your loved one. You will want to make your own list and then contact the relevant people accordingly, but here are some suggestions as to what you may have to cancel:
Milk
Newspapers
Appointments
Meals on wheels
Home help
Chiropodist
Dentist
Eye specialist
Hairdresser
Home care
Gardener
Magazine and/or newspaper subscriptions
Again, which items need to be returned is going to vary according to the individual, but there are some items that most people will own which will need to be returned. These include:
Passport
Driving license
Vehicle registration documents
Car insurance
Television license
Season tickets and club membership cards
Library books and card
National Insurance papers
Disabled parking permit
These are some of the initial things you will need to think about following the death of a loved one, but you will also need to start thinking about what type of funeral you would like for them, when and where you would like it to be held and details about the funeral, if your loved one has not already specified this. Please read our guide to the latest funeral trends for information about what people are choosing to include in their funerals.