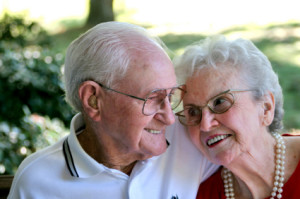 The death of a loved one places a huge emotional strain on a person, but it also has the potential to place a large financial burden on them too.  Funerals can be expensive and, if you arrange a funeral, you may be responsible for paying for it, so, before you start, you need to check where the money will be coming from.
Your first step is to see if the person who has passed away made any arrangements for their funeral or if they have left enough money to pay for it.  When a person dies, their bank account is frozen unless it is a joint account, but you may be able to use part of their savings to pay for the funeral.  You will, however, have to provide the bank with certain documents, such as a certified copy of the death certificate.
They may have paid into schemes or pensions, so you should check to see if they have a life insurance policy, a pre-paid funeral plan, or any occupational or personal pension schemes that may cover the cost of the funeral.   Also, check to see if they were a member of the Cremation Society as, if so, they may be entitled to reduced cremation fees, and find out if they were a member of a union, club, professional body or association which makes a payment when a member dies.
If the deceased was a war pensioner, you may be able to obtain help paying for the funeral in certain circumstances.  For more information, contact the Service Personnel and Veterans Agency by visiting http://www.veterans-uk.info/.
The Social Fund
You may be able to receive some help with payment if you or your partner (spouse, civil partner or person you live with) are on a low income, through something called the Social Fund.  This is a one off, tax-free payment designed to help cover the essential costs of a funeral, including the necessary burial or cremation fees, plus up to £700 for funeral director's charges, flowers and a coffin.  You must claim within three months of the funeral and the circumstances of other family members are considered first, to see if it is possible for someone else to pay for, or contribute towards, the cost of the funeral.
A funeral payment from the Social Fund is a loan, which has to be repaid if there is cash in the estate, or if property is left to anyone who is not the widow, widower or civil partner of the deceased.  The deceased needs to have been living in the UK and the funeral also usually needs to be held in the UK.  To be eligible, you must be in receipt of one of the following benefits or tax credits:
Income Support
Income-based Jobseeker's Allowance
Income-related Employment and Support Allowance
Pension Credit
Housing Benefit
Council Tax Benefit (or if the council tax payer where you live receives a second adult rebate because you are on a low income)
Working Tax Credit which includes a disability or severe disability element
Child Tax Credit at a higher rate than the family element
Bereavement Payment
A Bereavement Payment is a one-off, tax-free lump sum payment of £2000 made to a person when their spouse or civil partner dies if they paid enough National Insurance contributions, or if their death was caused by their job and you were either under state pension age at the time of their death, or if you were over the state pension age and they were not entitled to a Category A state pension when they died.  You are not entitled to this payment if you were divorced from them, or if your civil partnership had been legally ended, or if you were living with someone else as if they were your spouse or civil partner, or if you were in prison at the time of death.  If you are in receipt of State Retirement Pension when they die, you do not need to make a claim for a Bereavement Payment, it should automatically be paid to you when you inform the Department of Work and Pensions of your partner's death.
If nobody is willing or able to pay for the funeral
The local health authority may arrange the funeral and pay for it if the person dies in hospital and their relatives cannot be traced or cannot afford to pay for the funeral.  If the person does not die in a hospital but the above applies, the local council has a duty to bury or cremate someone if no other arrangements have been made.
Please read our article for more information about what to do following a bereavement, visit our website www.watltd.co.uk or call us on 020 8642 8211.